Blind Students Breaking Barriers, Building Networks, & Bringing Change
Welcome to the home page of the National Association of Blind Students, a proud division of the National Federation of the Blind and the largest movement of blind students in the world. Each day, we seek to empower blind students to live the lives they want through organized activism, mentorship, leadership development, resource sharing, and so much more!
Announcing the 2023 Pacific Regional Student Seminar
Registration for the 2023 Regional Pacific Student Seminar, taking place in Portland, Oregon from May 19 - 21 is open! Confidence in ourselves and confidence in others shape almost every aspect of our lives, whether it be in our everyday social interactions or in our long-term career goals. Oftentimes, however, blind students are bogged down by low expectations from schools, workplaces, loved ones, and perhaps most consequentially, from within. No matter where you are in your journey, this seminar is all about 1) strengthening your foundation for self-confidence as a blind student through skill development and information sharing, 2) fostering confidence in blind peers by staying rooted in shared lived experiences, and 3) raising expectations/confidence of those who may not be allies of blind students yet. Throughout the weekend, you'll be part of an authentic community that values independence, competence, and self-love, as we engage with powerful speakers and impactful activities. You'll have the chance to network with peers and mentors who have redefined what it means to be blind and who will challenge you to do the same. This seminar is more than just about learning - it's about getting comfortable with the uncomfortable and challenging yourself to reach new heights.
When: May 19th - May 21st, 2023
Where: Radisson Hotel Portland Airport: 6233 NE 78th Ct, Portland, OR 97218
The registration link for our event is here, and we invite you to get registered anytime between now and the closing of our registration window on May 1st, 2023; however, we would like to point out just a few things before you let excitement get the best of you:
Each attendee is responsible for a $100 registration fee, payable to the National Federation of the Blind of Oregon, which will cover meals throughout the weekend as well as administrative expenses necessary to support this event. We encourage you to proactively reach out to your vocational rehabilitation agency and/or National Federation of the Blind state affiliate to help offset this expense. This fee is due by the time registration closes on May 1st. Until we receive both your registration form response and this fee, your spot is not guaranteed. You can complete your payment at the below link:
https://www.nfb-oregon.org/home/nabs/nabs_credit_tran.php
We will not be assigning roommates for this event. We are more than happy to support you in finding a roommate if you require assistance, which you can indicate on the registration form linked below; however, if you do not either take the initiative to procure a roommate or reach out for assistance, you will be responsible for the hotel expense of $109 + applicable taxes and fees for each night of the event. To reserve your room, please call the Radisson Hotel Portland Airport at (971) 361-3971, and mention the National Federation of the Blind for the seminar group rate.
What are you waiting for? Register now! If you have any questions, email Pacific Seminar Planning Committee Chair Gene Kim at gene.sh.kim@gmail.com
Want to get involved with our community?
We welcome you to join our tight-knit family of blind students from all over the country! Make genuine friendships, learn about resources for blind students of all ages, join in on projects to positively impact the lives of others, and more.
Not A member? Become a member of the National Association of Blind Students Family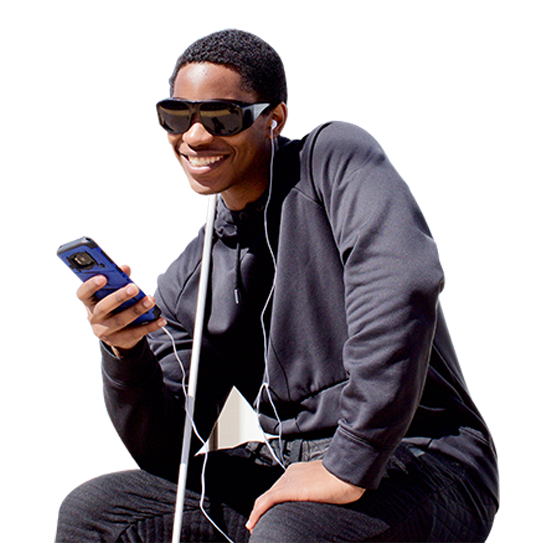 National Federation of the Blind News & More
Braille Monitor
The Braille Monitor is the flagship publication of the National Federation of the Blind. Access the Braille Monitor
Subscribe & Stay Up to Date
For over 50 years, the National Association of Blind Students has worked to promote the equality of the blind by serving as a source of information, forum for networking and vehicle for collective action for blind students. Get the latest updates, stay involved, and hear stories from blind students by subscribing to our publications.
Subscribe to NABS News And More