Welcome to the National Federation of the Blind of Alabama
The National Federation of the Blind of Alabama is a nonprofit made up of blind people of all ages, their families and friends. Our members and leaders provide advocacy and support to blind and visually impaired Coloradans across the state. We work together to promote full participation and integration of blind people in all areas of life, and we serve as an advocate for change when equal access and treatment of the blind is denied.
Learn more about Us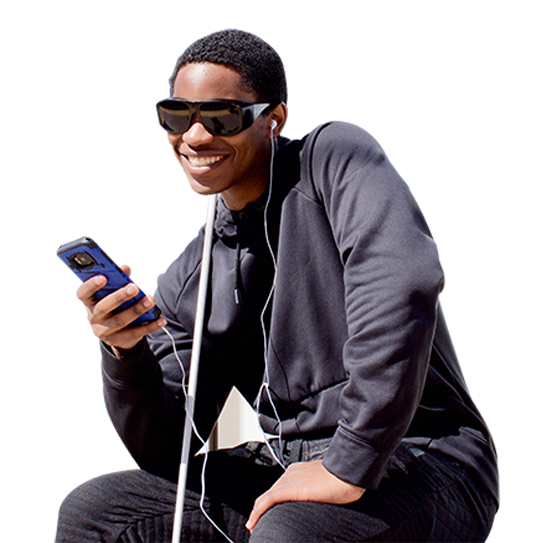 From Our National Community
National Convention
The National Federation of the Blind National Convention is the largest gathering of blind people in the world.
It is the premier event for training, support, and information for the blind community. It also serves as a governing body, democratically electing our leadership and establishing each year's organizational priorities.
Attend convention!
Free White Cane Program
The white cane allows you to travel independently and safely—no blind person should be without one. We offer you a free one. You can order a new one every six months.
The National Federation of the Blind has distributed nearly 100,000 free white canes since 2008.
Request a free white cane!
Braille Monitor
El Braille Monitor es la publicación insignia de la National Federation of the Blind (o Federación Nacional de Ciegos). Access the English.
Cubre los eventos y actividades de la NFB, aborda los problemas que enfrentamos como personas ciegas y destaca a nuestros miembros.
Read the monitor!
Learning At Home
When virtual education is necessary, we want blind students to be able to continue learning alongside their sighted peers. Gather the whole family, and check out our weekly activities, interactive Zoom lessons, how to videos and more.
Access Distance Education Resources